Import Fruits | 6 Reasons To Import Fruits From Egypt
By GEO / fresh fruits, Fruits / biggest exporting company in the world, exporter of fruits, exporter of fruits and vegetables, fruit export companies in Egypt, fruits company, fruits exporter, import fruits to the USA, leading exporting company, vegetable export company
Introduction For Import Fruits
Why should you import fruits from Egypt!
Egypt is a big market in the agriculture of fruits and vegetables because it has a Nile River, plus its fertile land and mild atmosphere make it suitable for many crops.

Egypt fruits top exporter
Egyptian Supplier for Fresh & Frozen Fruits.
Why should you import fruits from us !
GEO is one of the leading suppliers in egypt for exporting fresh fruits, Our team strives daily to comply with European standards, therefore we care for the internal management and quailty control for our products along with the appearance and Quality of the outer Packing of our products. we are ISO 9001:2015 Certified.

GEO export fruits egypt
1- High Quality
Egyptian crops are characterized by high quality because they are grown and monitored by the latest international regulations and European standards
Our company is keen to be products exported abroad add to the reputation of the Egyptian product
It is also keen to select the best types of vegetables and fruits after being examined by the Ministry of Agriculture laboratories of Egypt.
2- Price Quotation we provide gives a reason to import fruits from us!
Our prices have less overhead costs compared to other companies, that is because we buy bulk numbers of cartons and purchase all necessary material in Bulk to get discounted price with high-quality material.
for several reasons including that we do not put a large profit margin on our products
And because we also work with a policy work more earn more and this policy is very profitable with us
3- We Could Afford Any Quantities
We can provide the required quantities in the agreed time due to our experience in the field of export and because we have a huge supplier base all over Egypt
Which can supply any quantities we require
We also work with many filling stations which have a good reputation and most importantly for us and then with different capacities.
And yes also with many freezing lines which have a good reputation as well and we prefer to work with IQF freezing
4- Why You Should Import Fruits From Us?!
GEO is working in the field of exporting since 2012 for exporting fresh, Frozen fruits and vegetables.
Also, we have our farms in northern Egypt and for 14 years we have grown almost all crops.
During this duration, we have built our trust with some countries' importers for some of our products.
And we have a large base of suppliers all over Egypt and are working to increase them.
We choose our suppliers very carefully.

Also we are dealing with many export terminals and freezing lines with different production capacity to suit all our customers.
We also reclaim land and cultivate crops for export on the latest global farming systems in an effort to raise the quality of our products and to provide the best price for our customers.
5- What We Will Do For You
After agreeing with us on our terms and conditions and start work you will find our prices are not comparable due to our experience in the Egyptian market and because we have many suppliers in all brands and known for good reputation
You will find our position and credibility in dealing and that we want you also.
Also, you will find full commitment in dealing, also we are seeking for a sustainable relationship wtih you.
6- What Types of Fruits You Could Import From Egypt?
There're many types of crops you could import.
Egyptian fruit is characterized by a global reputation in quality due to its distinctive taste.
Pomegranate import from egypt
Pomegranate
Grapes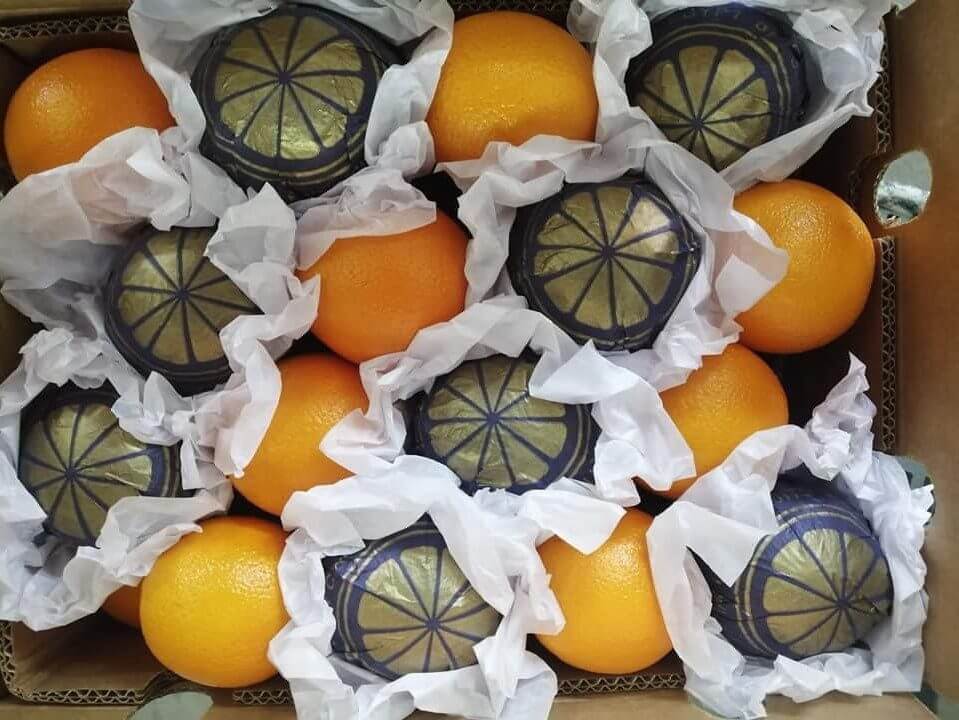 Orange
Grapefruit