Brief

We are a quality centric firm. Hence, we have geared all our endeavors to provide high quality products to the clients.
Testing our Product Quality:

GEO exporting are dealing with a well-equipped quality-testing lab to test the quality of the products at every stage of production. Moreover.
our quality control team keeps a strict vigil on the production process to ensure the highest quality standards of the products.

Our Packing strategy:

We know that the right packaging of the products is very important. Thus, we use high quality HDPE drums to pack our citrus products.
Inspections our Fresh products:

GEO Exporting is very aware of the Pesticides issues and management in the fresh produce exported to their different countries and we have a Positive Release system in Pesticides management as we sent samples from each fresh products prior to harvest and packing to have analysis tests before packing to be sure of the MRL in our fresh products.
Also we at GEO Exporting act according to PPPL for all our fresh products that respect the EU MRL,(Maximum Residue Levels),in our fresh products.

we always send samples from all our fresh products to be analyzed against the EU MRL in accredited labs.

What our team believe about

Quality
"
We Believe That Starting Any Quality Management System is to Make Sure That We Fully Understanding Of Our Customer's Requirements.


Quality is never an accident; it is always the result of high intention, sincere effort, intelligent direction and skillful execution; it represents the wise choice of many alternatives.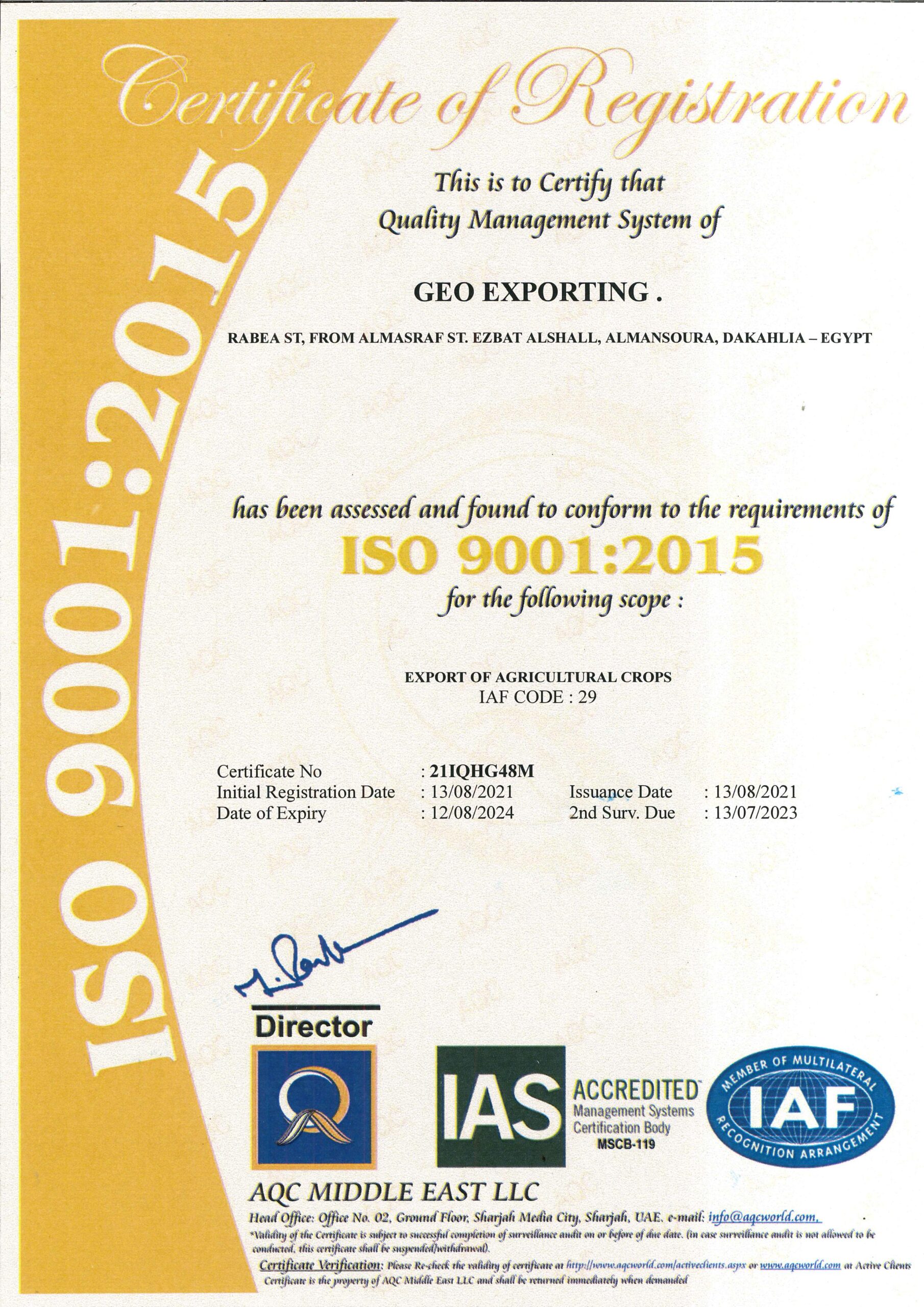 ISO 9001:2015

Certificate No: 21IQHG48M