Citrus Exporter Company In Egypt | Orange Navel - Orange Valencia
Table of contents
What is different between Navel orange and Valencia orange?
Herein down below we will shed light on the difference between orange varieties, let`s start;
Of all the citrus fruits produced all over the world, oranges account for the majority of the fruit production and make up the highest-value crop when it comes to international trade. How could it not be? People are drawn to and just love the naturally sweet and refreshing flavors of oranges no matter what season it is.
There are many orange varieties in Egypt but there are two cultivars that top all the charts: the sweet-snacking Navel Orange and the refreshingly juicy Valencia Orange.
---
Sweet differences
The navel orange and Valencia orange are sweet oranges of the genus Citrus x Sinensis, which result from the citric mandarin and the tart pomelo. 75% of the genetic makeup of oranges is from Mandarin. Although both are of the same genus, there are a few notable differences between the two.
1. Outside Appearance
Egyptian Valencia Oranges, which were named after the city of Valencia in Spain, are medium-sized oranges with thin, bright orange, finely textured rinds that are somewhat difficult to peel.
Egyptian Navel Oranges are large, spherical oranges with thick, deep-orange, loose rinds that are easy to peel.
2. Taste as a citrus exporter
Valencia oranges

are juicy and have the perfect ratio of sweet-tart flavor making them great juicing oranges. The juice is refreshing and can be stored for a long time since the natural compound Limonin, which turns the fruit bitter, is found in the seeds and not in the flesh.

Navels

are deliciously

sweet oranges with less tang than Valencia oranges

. They are wonderful to snack on and tossed in a salad to give a sweet and refreshing flavor. Keep in mind that if you wish to juice Navel oranges, make sure to drink it as soon as you juice it as there is Limonin in the flesh of this fruit, and the juice quickly turns bitter.
3. Season
Being a winter fruit, you can import Valencia oranges

from January until Late May

. You can also pre-order

Valencia oranges

through this form and get them shipped to you straight away. Buying fruits directly from us is better than buying from brokers as we have our own farms besides gained experience helped us to improve the quality all the time since fruits are only picked when they are in their prime form (shape, ripeness).

Navel oranges

are in season from

December to the Middle of February

. Because they ripen during the cold seasons, they are aptly called winter oranges.
---
As a citrus exporter, what is our Quality?
We are a leading company for the following reasons;
Testing our Product Quality:
GEO exporting is dealing with a well-equipped quality-testing lab to test the quality of the products at every stage of production.
Also, Our quality control team keeps a strict vigil on the production process to ensure the highest quality standards of the products.
Our Packing strategy:
We know that the right packaging of the products is very important. Thus, we use high-quality HDPE drums to pack our citrus products.
Inspections of our Fresh oranges:
GEO Exporting is very aware of the pesticide issues and management in the fresh produce exported to their different countries and we have a Positive Release system in pesticide management as we send samples from each fresh product prior to harvest and packing to have analysis tests before packing to be sure of the MRL in our fresh products.
Also, we at GEO Exporting act according to PPPL for all our fresh products that respect the EU MRL,(Maximum Residue Levels), in our fresh products.
we always send samples from all our fresh products to be analyzed against the EU MRL in accredited labs.
Introduction
Why we are the leading Citrus exporter in Egypt
1. Huge Suppliers base
We have a vast supply base of citrus suppliers in Egypt that can provide citrus products of any quantity and of the highest quality.

Also, as a Citrus exporter we focus on the best quality for our selected oranges besides that; it is hand selected.

This is mainly because of its high quality and availability on the Egyptian market which makes Egypt different from the rest of the world.
2. Control Bulk Quantities as a citrus exporter
Our company is able to afford any quantity of navel, valencia, grapefruit, and mandarin Citrus.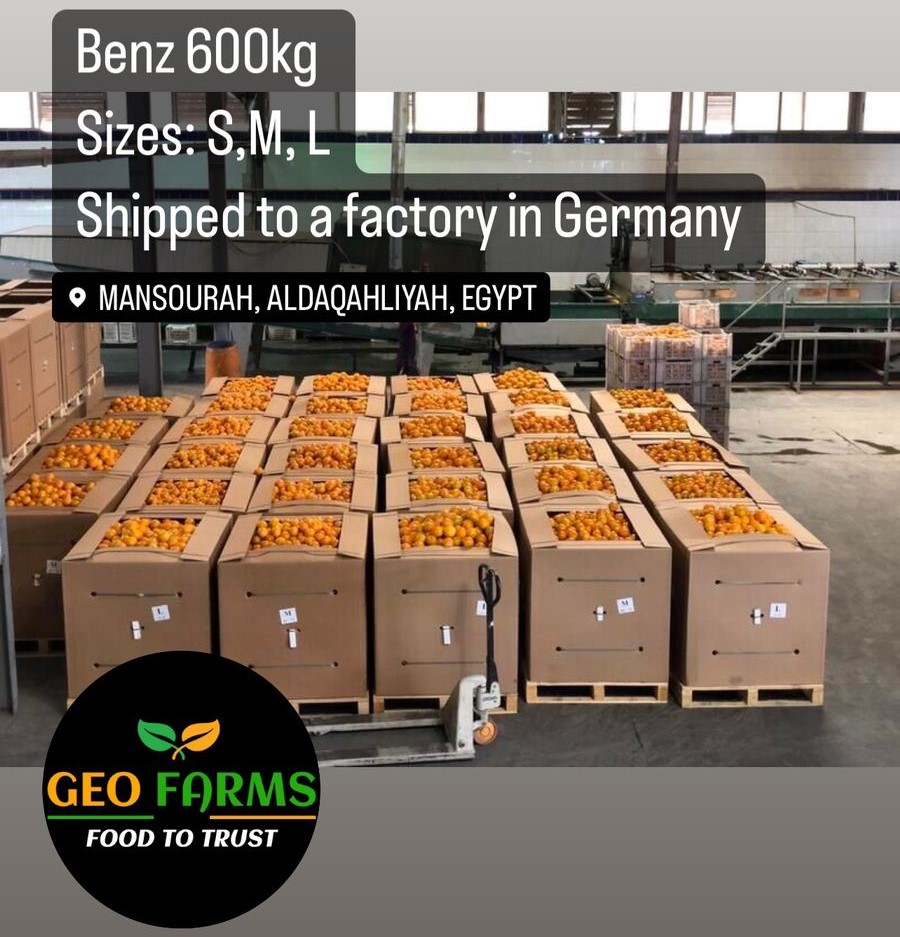 Below you can see the top 15 countries by dollar value worth of oranges on international markets during the 2020 season.
Spain: US$1.3 billion (24.3%)
South Africa: $770.2 million (14.4%)
Egypt: $666.3 million (12.5%)
United States: $625 million (11.7%)
Netherlands: $296.9 million (5.6%)
We aim to make Egypt the world's largest exporter of oranges this year.
Citrus packing and Packaging
Product Name:
Egyptian Orange
Variety:
Valencia/ Navel
Packing:
Carton / Box Plastic / Benz
Weight:
Net Weight 15 KG /Gross Weight 16 KG
Net Weight 7.5 KG / Gross Weight 8 KG
One Container
40ft 24 Ton / 20 Pallet
More;
Oranges are eaten by hand and squeezed a lot.

Mandarins are eaten by hand and can be used to squeeze as well. A great sweetener for grapefruit juice.
WhatsApp: +201112456632
General Inquiries:
Sales Team
By GEO / GEO Exporting / Citrus, fresh fruits, Fruits/export quality, citrus exporters Egypt, citrus fruit largest exporter, citrus fruits exports, import citrus from Egypt, lemon exporters, orange exporter, orange exporters in Egypt, Navel orange, Valencia Orange, Egyptian Citrus company, Grapefruit, Grapefruit exporters, Grapefruit Egyptian exporter.