Export Egyptian citrus
Reasons to import GEO_FARMS Citrus!
Branding and Reputation ®
GEO EXPORTING considers a leading exporter in Egypt as we are linked with many supermarkets all around the world, beside that our Brand ® GEO FARMS are well known in Norway, Germany, Africa, and some GCC Countries. This reputation comes after 10 years of dedicated and hard work with a positive and responsive team.
Quality behind Branding
Always Quality comes first; we as a team of GEO Exporting dealing with registered farms to allow our branding grow up for export citrus worldwide with a continueally grow; such as obtained a GLOBAL GAAP, ISO 9001 certificate associated with FDA License to make sure we are connected and linked in a right way with our citrus importers worlwide.
Supermarkets and wholesalers
We strive hard to maintain our Quality products in order to get a reputed way which allows our customers for a sustainable relationship with them, besides giving the opportunity to our potential importers to trust in us and help them grow their citrus business.
Also, we maintain enough quantities of citrus to serve supermarkets orders at an accurate time and this all rely back on GEO exporting team who work sincerely with us.
Export Citrus to many Factories in Europe and Asia
We export citrus not only for resturants, supermatkets, and wholesalers but also for Juice factories who convert the fruit such Egyptian orange into a juice and this lead us into the difference between all citrus categories we export from Egypt.

Will shed light first on our foodie product such Navel Oranges or Navel orange which is Considered seedless and sometimes has a few seeds which is perfect for factories to convert it into juice but also we there is a nother competitive one which we consider it our Major citrus fruit and called "Valencia Oranges or Valencia Orange" which unlikely has few seeds counting from 3 up to 5 seeds with a max of 7 seeds inside; mostly we export it to germany, singapore, and finland. (Attached photo below for Orange in Binz 600 kg).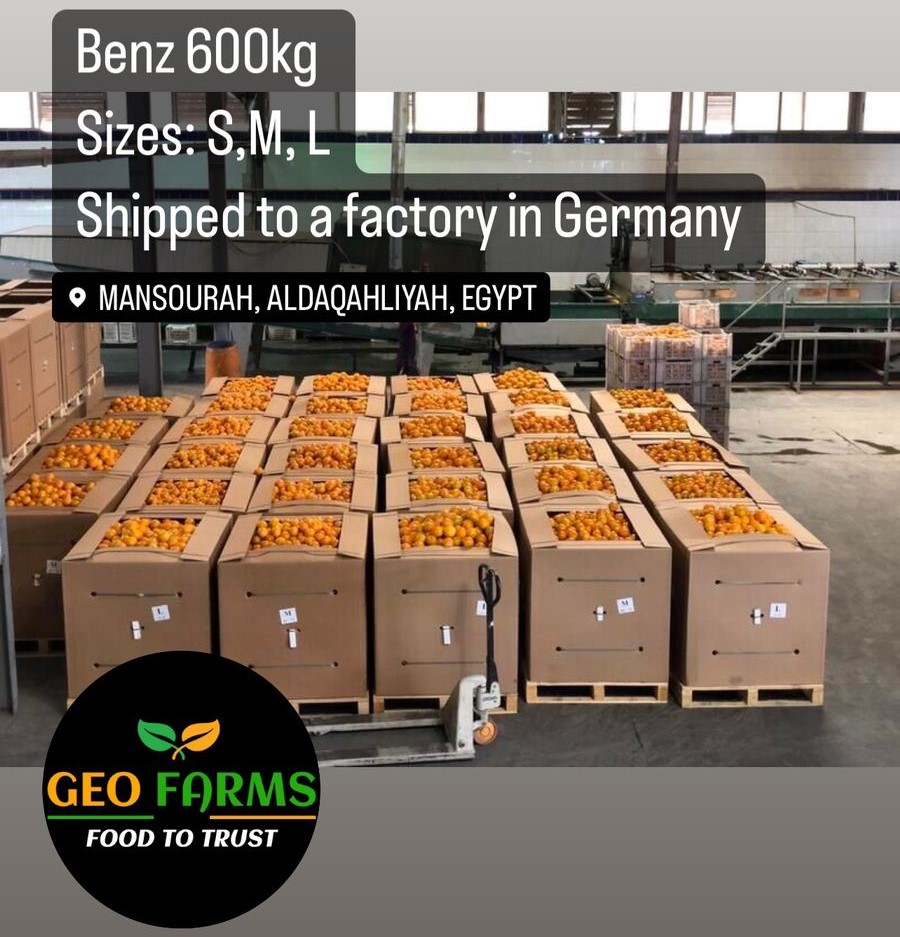 We export citrus in Different variety
Orange
Previously, we discussed orange in two categories; Valencia orange and Navel orange.

Please be aware that Navel oranges are shipped with a maximum of 25 Days and not more, as they are quite sensitive, whereas Valencia oranges can be shipped in containers for more than 60 days without any defects.
Lemon
Yummy and perfect for salad, Juice, and resturants, our Citrus lemon popular for two varieties, the first one "Adalia Lemon" and second one "Eureka Lemon" both are perfect egyptian citrus lemon you could import without hesitation as we are always in your back and help you drawing a satisfiction smile on your end customers.

We are dealing with related and reputed farms in behaira desert to maintane a high qualtity of Citrus lemon and citrus orange, so no need to worry if your order is 100 container or more during the citrus season.
Grapefruit
Oh waw! our beautiful citrus fruit comes in shy red color covering the external shape of it, we found a a huge responsive and orders from our citrus importers on our grapefruit especially on "Star Ruby" variety.
We pack it on a 15kg TSCP Carton or 15kg Open-Top Carton and ship it inside a reefer container with a max weight of 24.96MT same as orange and lemon. (or as per customer request).
Export Egyptian citrus l Mandarins
Growing in Egypt with two different varieties; Honey Spanish Morkett and Fremont, both are good, juicy, and so tasty, besides they contain a high Brix.
---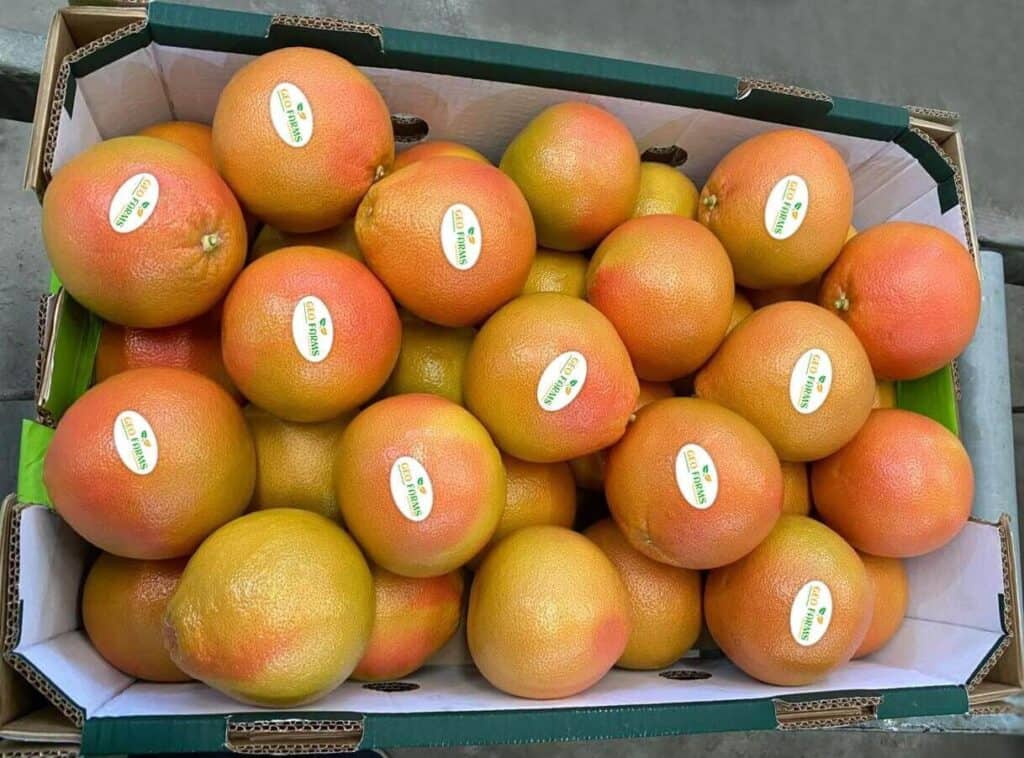 Order Now
GEO exporting fresh Egyptian citrus comply with European international standards daily in the Egyptian market.
We would be glad to assist you if you could let us know when you are free.
WhatsApp: +201112456632
General Inquiry:
Sales Team
By GEO`s Team l citrus export company, citrus export, citrus company, citrus exporter, export lemon, citrus Egypt, egyptian citrus, Citrus export company in Egypt, export grapefruit, biggest exporter citrus, Export Egyptian citrus, citrus exporters
---
"Exporteur von Zitrusfrüchten" Ägypten citrus branded carton citrus fruits exports citrus production in egypt egyptian lemon Export egyptian pomegranate Export fruits from Egypt Exporting companies in egypt fresh fruits Fresh vegetables fruit exporteren uit egypte fruit farms in egypt GEO / GEO Exporting / Citrus Grapefruit exporters import citrus from Egypt importer des pommes de terre d'Egypte import from egypt import fruits from Egypt. import orange from egypt lemon exporters orange exporter orange exporters in Egypt orange suppliers in egypt Pomegranate Egypt Export potatoe packing for import principaux exportateurs de pommes de terre en Égypte shipping potatoes from egypt struguri albi importați top exporter in egypt top exporter onion egypt top orange exporters topp appelsineksportører Valencia Orange what fruits grow in egypt сезон винограда в египте экспорт фруктов из Египта استيراد رمان من مصر بصل مصري احمر درجة أولي تصدير البصل الابيض المصري تصدير الفواكه من مصر تصدير فاكهة خضروات مجمده من مصر رابطه منتجي و مصدري البصل و الثوم في مصر मिस्र में आलू की खेती मिस्र में शीर्ष आलू निर्यातक