Egyptian Fresh Strawberry
Egyptian Fresh Strawberry
Are Egyptian Strawberry good?
Egyptian Strawberry is a good source of carbohydrates, low in calories, and delicious, they are a good choice. Egypt strawberries have a higher vitamin C content compared to other citrus fruits.
We at GEO EXPORTING use our Quality Control and our Quality Assurance in order to export products representing EGYPT and our reputed name.
Some shed light on Strawberry appearance.
A strawberry is a small red fruit that is soft and juicy and has tiny yellow seeds on its skin.
What is the shape of the fresh strawberry fruit?
There are many shapes of the cultivated fresh strawberry fruit, including oblate and long-conic shapes. Typical short-conic strawberries have a length/width of about 0.9-1.1 and long-conic berries 1.2-1.4.
What is the smell of fresh strawberry?
 Our GEO FARMS Strawberry smells sweet, green, fruity, and buttery because we take care of our fruit Quality.
Quality
Quality of the product is very important to us, so that is why we produce our Egyptian Strawberry on organic farms to meet European standards.
In order to achieve this, GEO EXPORTING plant Strawberries in full sun to produce maximum fruit. Space plants 12 to 18 inches apart. Strawberries are self-fertile but require bees for pollination.
Also, Common parameters for defining fruit quality of greenhouse fresh strawberry are: (1) sweetness, (2) acidity, (3) firmness, (4) color, (5) shape, and (6) size.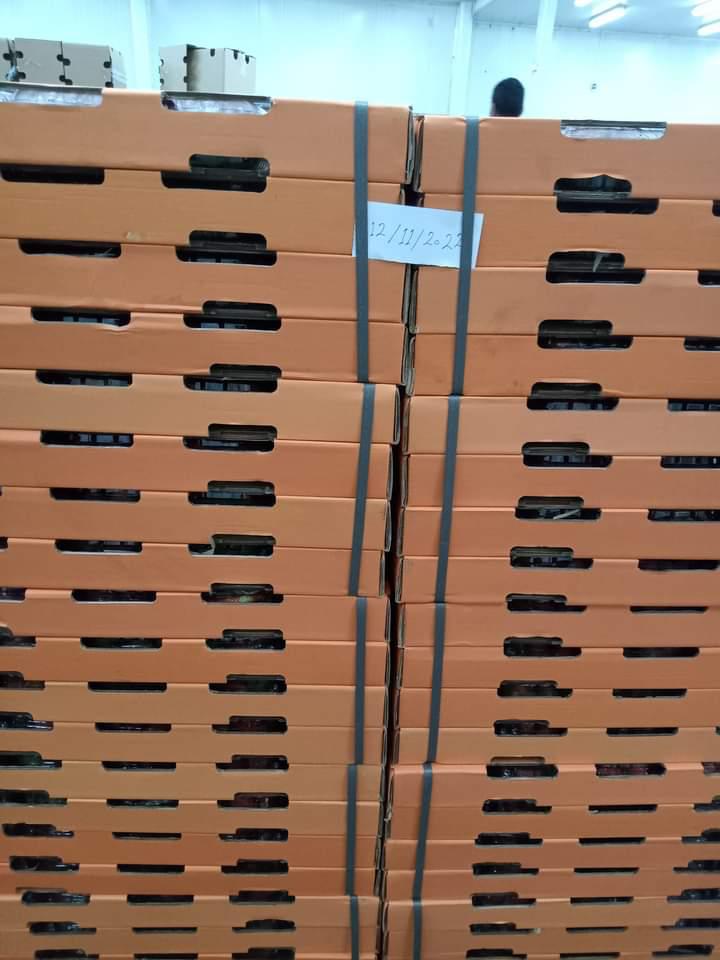 Available varieties:
GEO EXPORTING is a member of EMCOCAL
Florida
Fortuna
Festival
Recent Shipments of Egyptian fresh Strawberry
Exporting Egyptian Strawberries has always been our passion and we have a long history of dealing with many importing countries such as Europe, Africa, and Gulf countries, and now will slide show our recent shipments and how we prepare our container loading.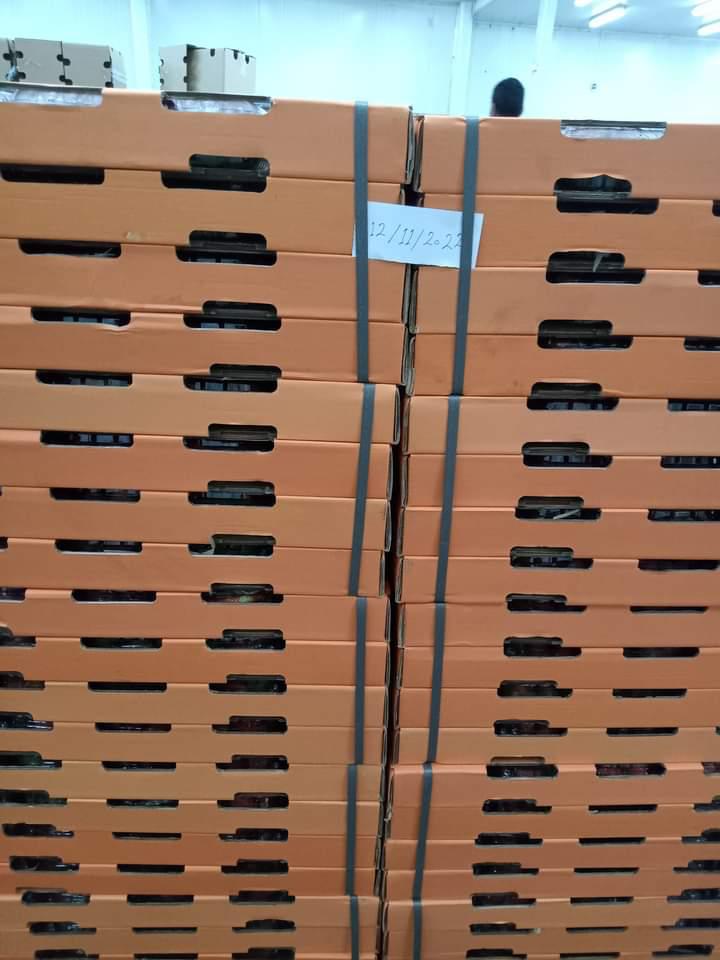 ---
WhatsApp: +201112456632
Email: sales@geoexporting.com
Our Latest Posts:
beauregard sweet potato Bellevue Potato cipollotto aziendale citrus branded carton citrus fruits exports citrus production in egypt egyptian lemon egyptian sweet potato import Export egyptian pomegranate Export fruits from Egypt Exporting companies in egypt export potatoes to dubai export potato to europe fresh fruits Fresh vegetables fruit exporteren uit egypte fruit farms in egypt GEO / GEO Exporting / Citrus Grapefruit exporters il miglior esportatore di cipolle in Egitto import citrus from Egypt importer des pommes de terre d'Egypte import from egypt import fruits from Egypt. import orange from egypt import spring onion lemon exporters orange exporter orange exporters in Egypt oransje verdenseksportører Pomegranate Egypt Export premier exportateur d'oignons en Égypte shipping potatoes from egypt Spring Onion exporter top exporter in egypt top onion exporter in egypt top orange exporters topp appelsineksportører Valencia Orange vegetables exporter in egypt экспорт фруктов из Египта تصدير الفواكه من مصر تصدير فاكهة मिस्र में आलू की खेती मिस्र में शीर्ष आलू निर्यातक